1 tag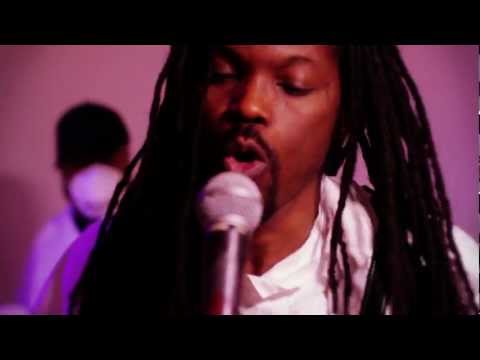 Life Of A Nappy-Headed Fat Chic: Marcus Garvey Did... →
lifeofanappyheadedfatchic: A friend shared an image today that made me sick to my stomach. I am sharing with you in hopes that you do as I did and contact Nivea's offices with a complaint This is the image: This is my complaint How dare you suggest in this ad lockerz.com/s/130486212 that Black men who appear with…
To The Left To The Left
I've moved.. http://mahoganie.wordpress.com/ 
Untitled Tuesday
It's been an interesting 24 hours. With receiving final word that I will be interning with the publication I had been interviewing with for the past month or so, to another paper calling TODAY wanting me to cover a story that was going down TODAY, my world feels suddenly invaded; in a good way of course. Needless today, I couldn't take on the story for today since I've been...
"Sometimes we love people so much that we have to become numb to it. Because if..."
– Fay (Brittany Murphy) from "Riding in Cars With Boys"
Obsession and Reverence
Originally written November 17, 2009 for Creative Writing with T. Medina. Obsession and Reverence* By: Mahoganie Jade Browne he was taught to pray three times a day. Sunrise. Afternoon. Dusk. Sometimes East. Sometimes West. No true religion. Just fun and games. Until… he stubbed his toe. Lost everything to friend and foe. Bare. Cursing. he walked away, feeling forsaken Thinking. he did his...
Winter Wonderland or La petite mort
*A musing on writing exhaust and motherhood* It's a struggle to get these thoughts out. I convinced myself I needed to write to get me going again. Since Friday, the day after Thanksgiving, I've been feeling as if I've been in a daze. As if my body and mind has reached it's highest level of excitement and activity that it can't do anymore…at least not at this...
The Melody Hearing Her Song
Within the past few weeks, Medina has been pressing the class to go deeper with our writing. The first couple assignments were reactions pieces or poems/prose we were to construct based on artwork by an African-American artist we individually choose. There was an "I Am From…" assignment where we have to look within and create a piece illustrating where we are from and then there...
Industry Fatigue?
Last week my school held their annual job fair for those in the communications field. In years before, there has always been a good turn out of both internship/job seekers and recruiters/companies from all sectors of the communications realm. In those years I was always excited to go, especially once I reached the junior and (quasi) senior level, because really that is who the fair is intended...
Artistic Plane
I'm in an artistic mood but not sure where to start. Ok… maybe I have an idea. I'm working on a creative writing project for my class with Medina. It's our Mid-term. The project is to take about 20 shots (pictures) and create a narrative from the pictures taken. I had so many ideas for this project, but each one foiled. Mainly I wanted to shoot pictures of my...
Working Class Hero v2.0
The following is my written response/reaction to John Lennon's Working Class Hero. Colors or Untitled By Mahoganie Jade Browne I wish I could make everyone see what I see. Sometimes it's easy to verbally paint it verbatim; how the four-four timing matches perfectly with the yellow, red and orange glow of the setting of the sun. A praise as soulful moaners wail about surviving another...